(Photos via; CLICK any photo to see it larger and non-translucent.)
I'm not actually sure where this is at, truth be told I yanked these photos from Wooster Collective and all they said was it was from Philadelphia… If it's around you, let me know in the comments!
UPDATE:
God bless my Twitter followers and god bless @phillydesign… In less then ten minutes we've solved the mystery!! The new mural is in Bella Vista, on Bainbridge street, just south of 9th street. (My old hood!)
@phillydesign even snapped this photo of the piece in progress…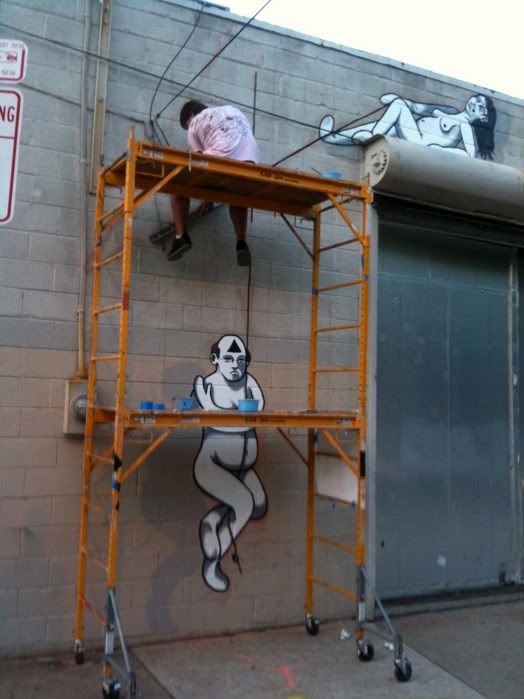 I fucking love you guys!!
TTLY, Conrad