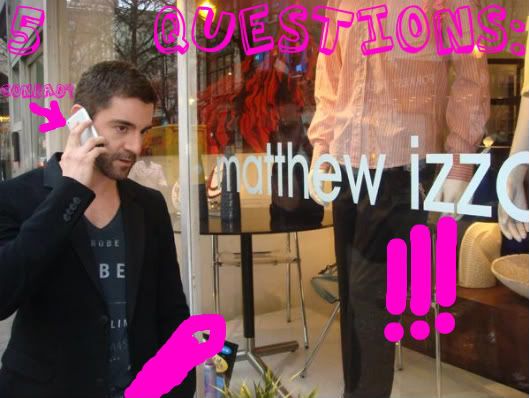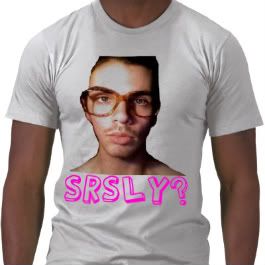 Philthy Blog asks 5 MORE random questions to Philly icon Matthew Izzo…
5 MORE Questions:
6. Top 3 independent shops in Philly (besides yours)…
In no particular order:
–AIDS Thrift
–Doggie Style
–Deep Sleep
7. You've said before that ur store is perfect "for ppl with A.D.D." Do u have A.D.D.? Do u have any strong feelings abt the overwhelming use of psychiatric drugs on children and adults in general?
Yes I do have A.D.D. and I totally support heavily drugging kids, it can be fun until they break something. Maybe they should try yoga, or some deep breathing methods.
8. Been to any good parties/DJ nights lately? Where r u most likely to be seen at night?
Yes I follow all of DJ Michael Anderer parties, Wednesday night at Pearl. But I also love hanging out on my sofa watching CurrentTV.com. Or CNN because it's a good balance. I also love Cambel Brown and that silver fox ferocia Anderson Cooper.
9. If you had a magic fashion wand (u proly do have 1), what trend would u eliminate from the streets of Philadelphia forever? What 3 things should everyone buy at Matthew Izzo right now?
Consumers who are so loyal to big corporate retail chains…. It's important to support local small businesses because it makes philly cool.
Three Matthew Izzo must haves (click link to see/buy product):
–Tight jeans
–Boy Candle
-Anything from Nice Collective.
10. What's next for the Matthew Izzo brand? Would u ever screen print my image on a tee-shirt to sell in ur store? (My moms would pre-order a least like fifteen. So u know… at least think abt it.)
Send me some Philthy pics and will see… 😉
Conrad again: WTF u all, I'm basicly having blog sex with Matthew Izzo… When did my life start getting so nxt lvl? Ok, breath…
Click HERE to shop Matthew Izzo now. (Most stuff is 20% off, u all!) Or go check out the store (u proly been there…) 1109 Walnut Street.
As far as the, "Conrad's Teez: SRSLY?" tee… Would any of u buy 1 (or 4)? Let me know in the comments…
TTLY, Conrad