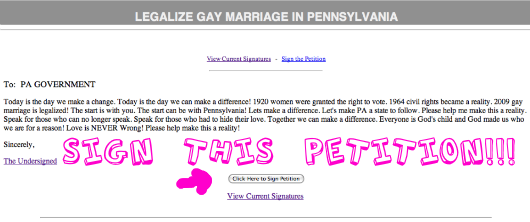 Funny or not funny that I was the 69th person to sign? (Y/N)
Ok, but srsly… Enough is enough. Why should we sit around and do nothing while the rest of the Northeast (and Iowa) grants equal civil rights to their citizens. Demand to be equal!
Mr. Rendell, legalize Gay Marriage in PA NOW!!!
Click HERE to sign the petition. 
TTLY, Conrad