(This crazy amazing photo is from this crazy amazing Philly blog… PhillySkyline.com)
So I hope Santa brings u all the shit u want for x-mas or whtvr. 
I personally am trying to free my mind this year, and I am trying not to want anything. That said, I certainly wouldn't mind THIS, or THESE, or THIS, or THESE. 
… Oh, and so, funny story. I tried to imitate the photo above, using only my camera phone and my lack of artistic expression, and… Um, yeah, it didn't work out so well…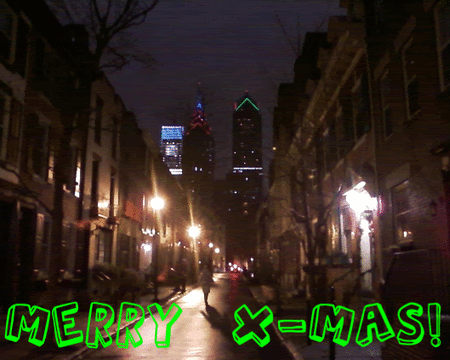 Needless to say I "wouldn't mind" one of THESE either.
"Merry X-Mas!"
TTLY, Conrad