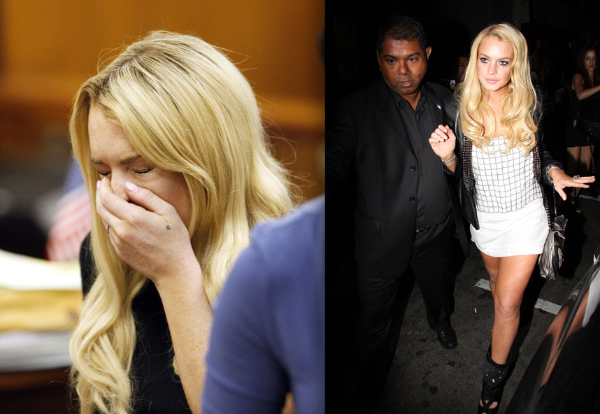 Left: Lindsay Lohan after she learns she must serve 90 days in jail, followed immediately by 90 days in an in-patient rehab center, beginning July 20th. (That means she won't be allowed to live on her own 'till January 2011.)
Right: Lindsay Lohan 3 days prior, partying it up in L.A.
I guess this is what they call a, "Wake up call." Fascinated?! Me too. And I'm completely disgusted with myself that I'm so interested, but I am. Watch below to see as Lindsay learns her fate…
Now go read an op-ed about the oil spill and it's implications on alternative wildlife.
TTLY, Conrad