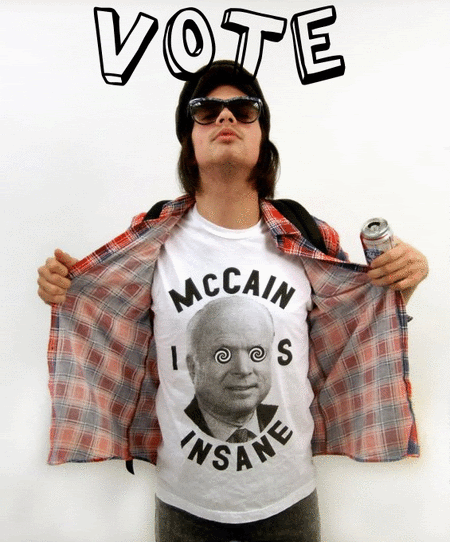 Hey y'all,
Well, the time has come my friends. After nearly three years (I know right, how has it been that long?), I've decided to leave Philthy Blog. It's been fun y'all. And if you've been reading all along the way, then we've shared quite a bit, haven't we? Everything from Lady Gaga's climb to the top of the pop charts, to the very heated and hopeful election of President Barack Obama, to interviewing artists from all over the city for my F1rst Friday videos, to that fabulous backstage interview I did with Gang at the TLA, to poking fun at Philly cops eating ice cream, to Light Drift, making fun of hipsters all along the way, of course.
It's gonna be weird leaving Philthy Blog. I've been doing this since I was 22. It's like putting down a cute little dog you've cared for and loved for three years. (Except not like that at all seeing as how this is just a blog.)
And anyone who knows me knows that I've tried very hard to make this an exciting and original place for Philadelphia to come and . . . well, do what ever you do here, and I think I've done that, but I feel it's time for a change. That said…
I do plan to keep on bloggin', obviously. I'm gonna keep freelancing for Phrequency.com, for one.
And yes, it may come as no surprise, I plan on starting my own blog too!! (You can friend me on Facebook or follow me on Twitter to find out more about that as it happens.)
Stay tuned y'all.
Till then,
TTLY, Conrad