Just some things to do, if you're into it, or whatever. No pressure…
Friday, 9PM: Popo @ Johnny Brenda's
These dudes are always good. Hey, remember when I blogged about them, like, a year ago?…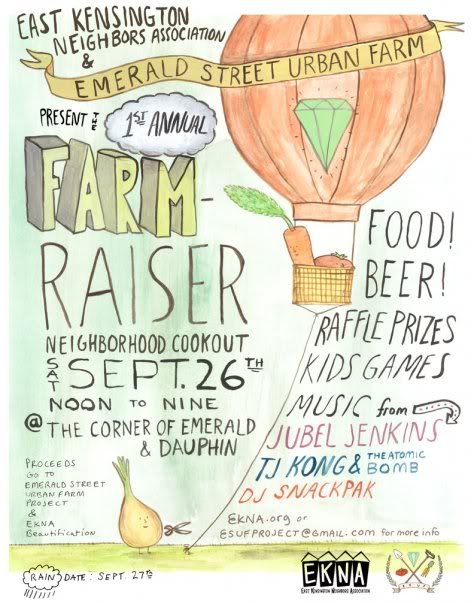 Saturday, Noon-9PM: 1st Annual Farm Raiser Neighborhood Cookout @ The corner of Emerald and Dauphin Streets in East Kensington
This looks fun, and is for a great local cause. Plus, the Northportfishington Cookiefactory people will be there with mad delicious pumpkin cheesecake cinnamon buns and mini pumpkin donuts. (If you don't know about these guys yet, just scroll down a bit and watch my interview with them!!)
Click HERE for more info on the Farm Raiser.
Also Saturday, 6PM All-Ages show: Toy Soldiers @ The Fire
These folks sound really good, and I've heard they're great live. Check out their video for When I Tripped Into You:
Right?! That's exactly the kind of mood I'm in this weekend. 
If you all know of anything fun going on this weekend in Philly, let me know in the comments…
TTLY, Conrad