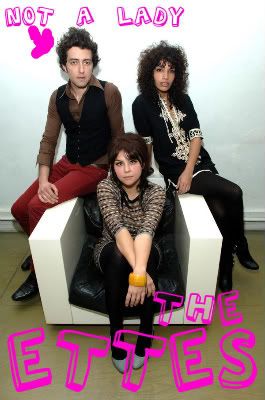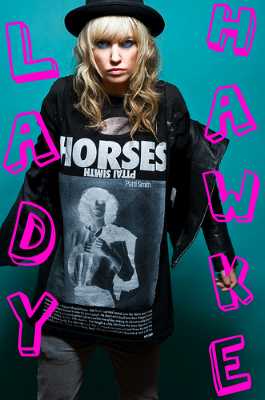 First off… If ur looking to blow ur "new music" load, it's not going to happen with this post. So put ur "I have the most original iPod ever" dick away for just a few minutes and enjoy this super short list of awesome lady bands that I've liked having in my ear this past year. 
That said… Mybe u will find some new music! 
Those Darlins – Wild One
Also from Those Darlins – Whole Damn Thing (Vimeo)
The Ettes – Marathon 
Also from The Ettes – Crown Of Age (YouTube)
Ladyhawke – My Delirium 
Also from Ladyhawke – Paris Is Burning (YouTube) – Dusk Till Dawn (YouTube)
Cool? Cool.
BTW… What r u all listening to these days? Let me know in the comments, or MySpace me if ur nasty.
TTLY, Conrad