Ew, No More Kutcher!
So… Many… World… Series… Commercials… Can't… Stop… Watching… Want… New… Camera… Damn… It's… Working!!!
Ok But SRSLY, This Is "Official Legal Tender" According To Celebrity-Cash.com, The Site Where These Celebrity Dollar Bills Are Sold… BTW, They Cost $4.75 Plus Shipping.
Why Would Anyone Ever Buy One Of These? I Guess It's Like When You Pay .51 Cents At The Zoo To Mold Your Penny Into A Giraffe.
Although, It Would Be Pretty Funny To Try And Buy A Snicker's Bar With One Of These (Below) In A Red State… Are Snicker's Bars $1?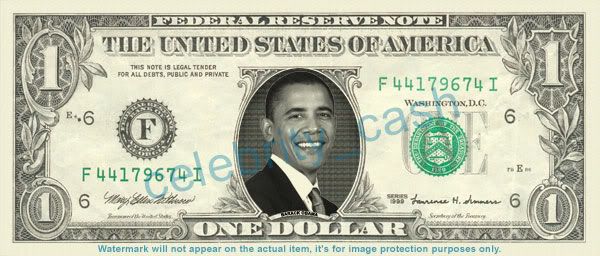 TTLY, Conrad