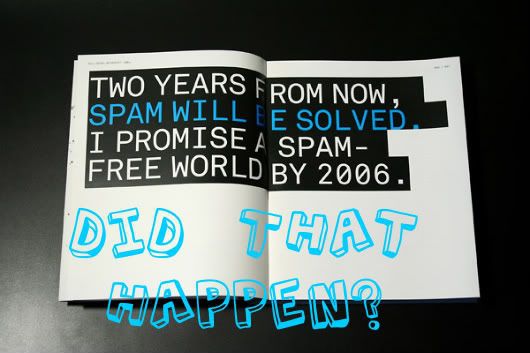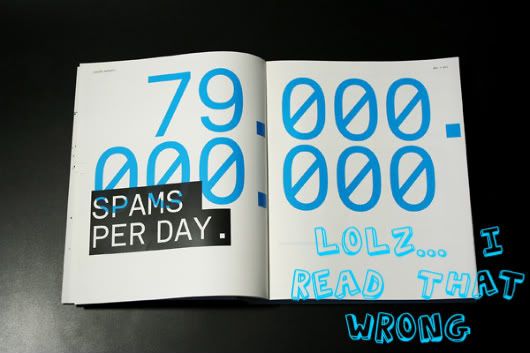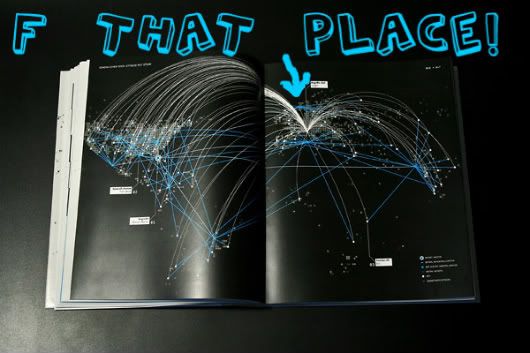 Do u all still get spam emails? I don't think I do. At least not like the spam emails I got in 2002. 
Gmail (remember when someone had to invite u to join Gmail… WTF was that?) has a folder that holds spam emails. But I only have 4 emails in there right now, and 2 of them are from Ebay (yeah, I spam blocked them.)
The only spam emails I guess u could say I get now, are from all the dumb online shopping I do (usually drunk) from places like Karmaloop, or Urban Outfitters, or Pegleg, or iTunes. Or the tons of emails I get from Barack Obama. 
I don't even get those chain, "You must send this to 10 friends or you will have bad luck for 7 years", emails from my mom anymore.
Mybe spam was solved.
Or mybe it's building up somewhere… Waiting for us to get all comfortable in our new spam free world… Mybe it's waiting to attack!?!
…
TTLY, Conrad